The Southeastern Louisiana Wind Symphony joined us in performing at the the inaugural John Philip Sousa Band Festival in Washington, D.C. earlier this year. We were delighted to hear from Dr. Glen Hemburger, director and Professor of Music & Director of Bands at Southeastern Louisiana University. Thank you for the kind words, Dr. Hemburger, and we hope to work with you again soon!
Allow me to extend my sincere thanks and gratitude to you, and the staff at Music Celebrations International, for coordinating the performance tour of the Southeastern Louisiana University Wind Symphony to Washington, D.C.  We were honored to take part in the inaugural John Philip Sousa Band Festival, and to have the opportunity to perform in the Concert Hall of the John F. Kennedy Center for the Performing Arts.  Having worked with you and MCI in the past, I felt confident in placing my ensemble in your hands, and the planning and execution of the entire event was truly outstanding.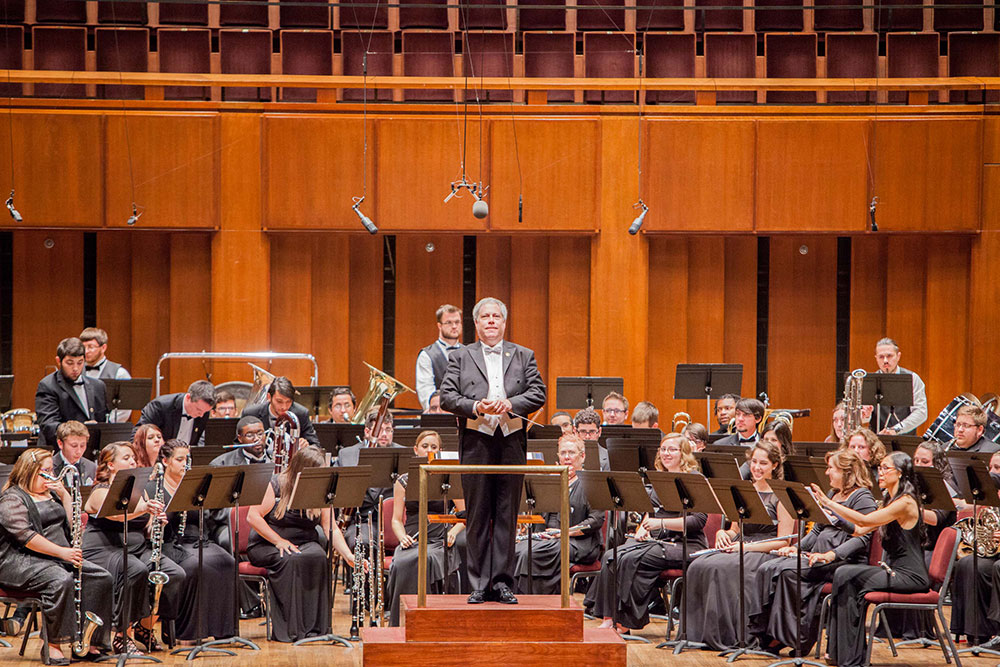 The opportunity to perform in a world-class concert venue is of paramount consideration to me in selecting a performance tour.  The Kennedy Center Concert Hall affords a wind band an extremely special chance to elevate its level of performance.  Having a large, appreciative audience also contributed to the overall extraordinary experience.

I have been extremely pleased with the professional staff at MCI, and this tour lived up to the anticipation!  The next time I look to travel with an ensemble, your company will be my first contact.  Many thanks for making our John Philip Sousa Band Festival experience what we all hoped it would be.
Dr. Glen Hemberger
Professor of Music & Director of Bands
Southeastern Louisiana University