The Neuqua Valley High School Orchestra recently returned from touring Berlin, Leipzig and Prague – a "dream" tour for orchestra musicians.  Berlin, Leipzig and Prague offer some very exciting performance venue possibilities.  These cities are very near each other – no bus ride longer than 3 hours!  A tour to this region should be high on an orchestra's list of possibilities.
Over 500 composers have lived and worked in Leipzig, including some of the greatest names in the history of music - Bach, Mendelssohn, Telemann, Schumann, Wagner, Grieg, Mahler and Eisler.  Handel, from the tiny town of Halle just a short drive from Leipzig, also hails from this region.  A visit to Leipzig is a musical pilgrimage. 
Prague, considered by many to be the "Jewel of Europe", has strong links to Mozart (who claimed he felt more loved in Prague than he did in his native country), and of course, Smetana and Dvorak.  These cities boast wonderful museums dedicated to these composers.  Prague is home to the Lobkowicz Palace (ranked #1 museum in Prague for both 2015 and 2016) which houses the highly acclaimed Lobkowicz Collections, the oldest and largest private collection in the Czech Republic.  Here, you can view original scores and manuscripts by Beethoven and Mozart, including Beethoven's 4th and 5th symphonies!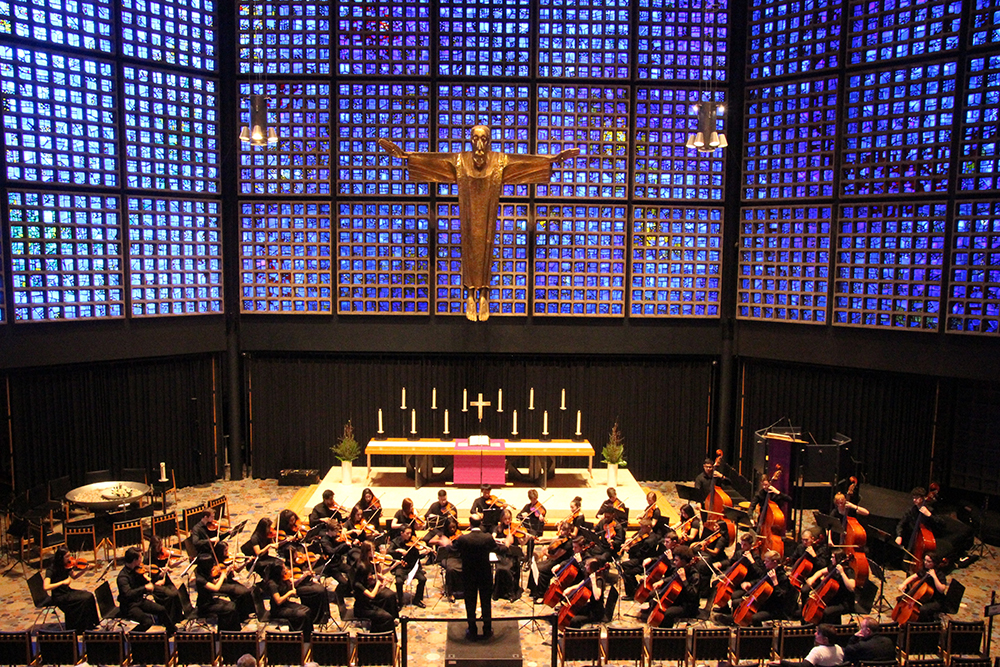 The following is what Brad Pfeil, Director of Orchestras at Neuqua Valley High School, reported on their recent tour:
"Thank you for all of your work on our tour!  The Neuqua Valley High School Orchestra followed in the footsteps of the great composer during their 2017 tour of Germany and the Czech Republic. The orchestra performed the music of Bach and Mendelssohn in Leipzig and Smetana and Dvorak in Prague. The students relished the thought of being in the realm of Bach, visiting his church and house. They enjoyed a beverage in the coffee house where Schumann, Brahms and Mahler had visited and toured the Berlin Philharmonic Concert Hall. They thoroughly enjoyed touching the waters of the Moldau, gaining a connection to the culture, composers and the music as they never had before. We all had a fantastic trip and I appreciate the attention to detail that Music Celebrations International [MCI] is able to provide."
Brad Pfeil, Director
Neuqua Valley High School Orchestra