Happy Fourth of July Weekend! We are incredibly excited about all of the Independence Day festivities about to happen over the weekend in Washington, D.C., and we hope that YOU can join us and be a part of it all in our nation's capital!
America's 2016 National Independence Day Parade, co-sponsored by the National Park Service and Diversified Events, takes place annually on the National Mall.
It consists of invited bands, fife and drum corps, floats, military and specialty units, giant balloons, equestrian, drill teams, VIP's, national dignitaries, and celebrity participants. The Parade is a major national event which seeks to draw the attention of Americans to the real meaning for the holiday. It is a patriotic, flag-waving, red white and blue celebration of America's birthday!
With the parade just a few days away, we want to present you with an overview of the day's events as well as some logistical information helpful for parade spectators.
First of all, we would like to welcome all 15 participating marching bands from across the United States!
These bands have prepared tirelessly for months to visit our nation's capital and represent their respective hometowns and states in this national event.  They are ready to show everything they have on the big day!
Beggs High School Band of Demons Band – Beggs, Oklahoma
Cloverdale High School Emerald Command – Cloverdale, Indiana
Drury High School Marching Band – North Adams, Massachusetts
Elk Grove Marching Grenadiers – Elk Grove Village, Illinois
Fountain Lake Cobra Band – Hot Springs, Arkansas
Hamburg Area High School – Hamburg, Pennsylvania
Havre High School Marching Band – Havre, Montana
Jerome High School "Ambush of Tigers" Marching Band – Jerome, Idaho
LakeVille Falcon Marching Band – Otisville, Michigan
Los Alamos High School Hilltopper Marching Band – Los Alamos, New Mexico
Mid-America All Star Band – Pittsburg, Kansas
Mitchell High School Marching Mountaineers – Bakersville, North Carolina
Powdersville High School Patriot Marching Band – Greenville, South Carolina
Sherman E. Burroughs High School Band – Ridgecrest, California
Springdale High School Band – Springdale, Arkansas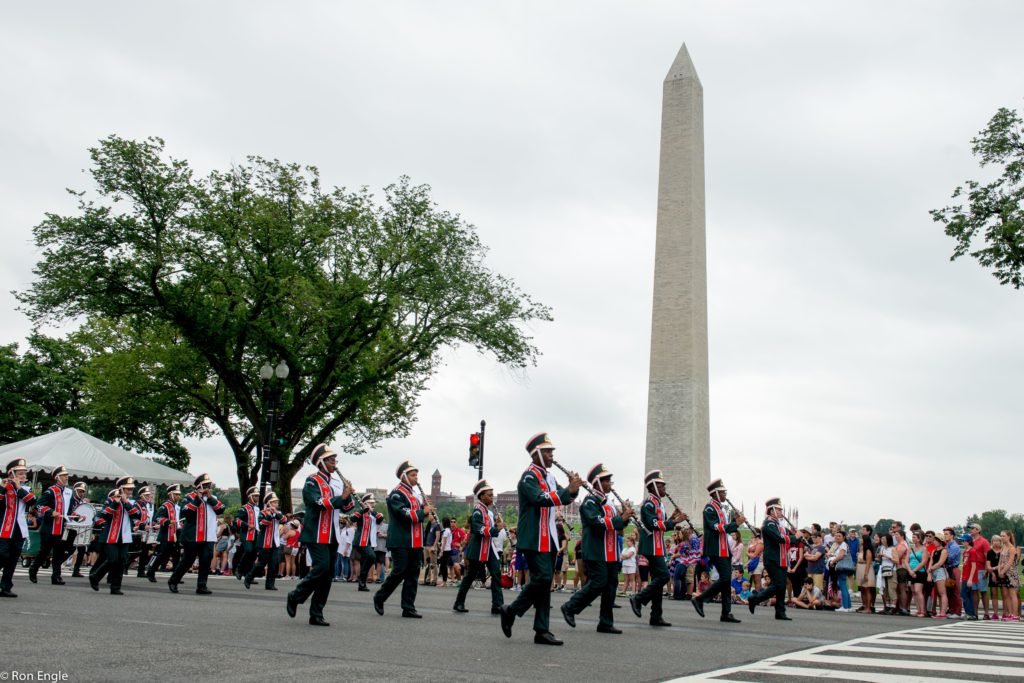 The parade will take place along Constitution Avenue, starting at 7th Street NW and Constitution Avenue NW, near the National Archives Building. It will end at 17th Street NW and Constitution Avenue NW (map).
The parade kicks off at 11:45am EDT.
Come out early to stake your spot along the parade route, as thousands of onlookers are expected this year!  You can start securing your spots on the parade route at 10:00am.  Food and water are allowed. Food vendors will be available; however, long lines are expected.  More info can be found here: http://dc.about.com/od/4thofjuly/a/IndDayParade.htm
Regarding security checkpoints, parking restrictions, road closures, public transportation and more info that will help you navigate your day around the Mall, please go here: http://dc.about.com/od/4thofjuly/a/GettingtoMall.htm
This year's parade will be available for on-demand viewing on July 4!
Beginning at 5:00pm EDT, the parade will be available for viewing by following this link: july4thparade.com/2016-parade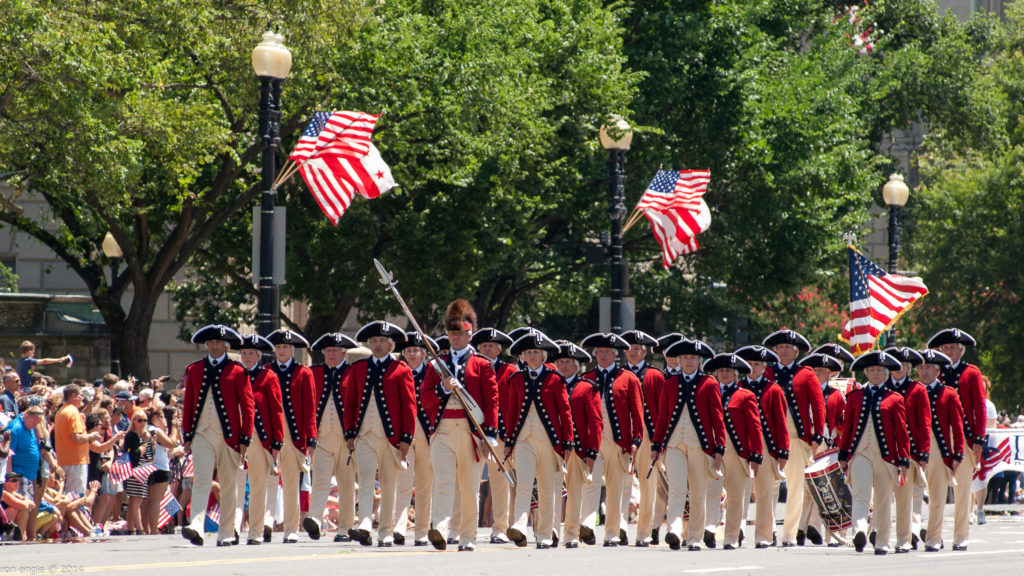 Along with the parade, you can enjoy these additional activities in and around Washington, D.C. this July 4:
View the annual reading of the Declaration of Independence from the steps of the building that houses the original document.
This annual event celebrates the diversity of cultures around the world, and includes music and dance performances, arts and crafts demonstrations, and more.
This year the Festival celebrates resilient communities around the world. Discover how the Basque country sustains culture, experience the Sounds of California through the music and stories of communities shaping the diverse state, and interact with artists in music workshops.
Admission is free.
Emmy Award-winning television personality Tom Bergeron, Grammy Award-winning singer-songwriter Smokey Robinson, platinum selling recording star and Grammy award-winner Kenny Loggins, multi-platinum selling singer-songwriter Gavin DeGraw, and much more.
The concert will celebrate the 75th anniversary of the USO, featuring General Colin Powell, the 100th anniversary of the National Park Service, as well as a special send-off for Team USA competing in the Games of the XXXI Olympiad in Rio de Janeiro, Brazil.
As always, the show concludes with a performance of Tchaikovsky's "1812 Overture" with cannon fire provided by the United States Army Presidential Salute Battery and the country's most spectacular fireworks display!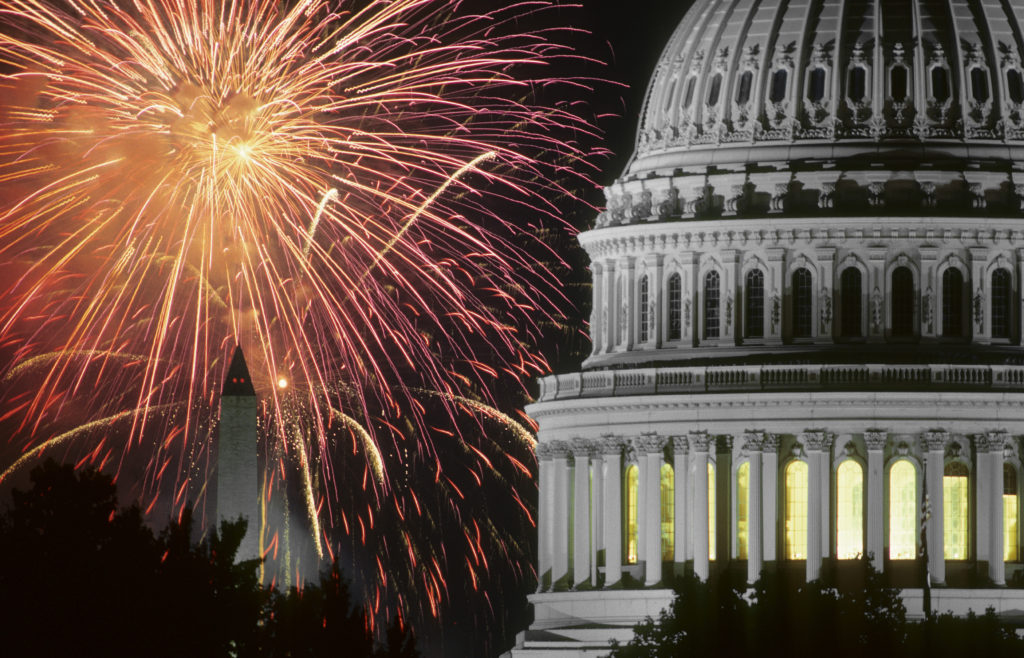 For further information about the parade, please visit the official parade website. Happy Fourth of July to all, and we look forward to seeing you at the parade!