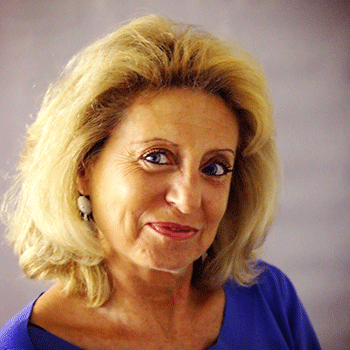 Simonetta Belluzzi
Italy & Spain Concert Manager
After years of experiences as interpreter & translator in Italy and Germany, Simonetta Belluzzi started her career in tourism in 1983 working in the incoming field for a German tour operator specialized in concert tours to Italy. In 1986 successfully opened the incoming department for choirs coming from the United States and Canada becoming manager of the choirs department. In 1996 left tourism joining the International Association Friends of Sacred Music, Rome as organizer of concerts, festivals and competitions in Italy and abroad. In 2000 moved to the music production company ECA Srl acting initially as liaison with foreign companies and institutions related to show business as well as world famous opera houses, artists and orchestras.
Simonetta has been responsible for all logistics of important music events and productions such as:
Leonard Bernstein "Mass" at Nervi Hall (Vatican City –2000)
Festival di Pasqua (Rome – 2001-2002)
Festival Euro Mediterraneo (Hadrian's Villa Tivoli – 2001-2002)
"Love's Trilogy" by W.A. Mozart Don Giovanni, Cosí fan tutte, The Marriage of Figaro (Teatro Argentina, Rome – 2002)
Concert for the Peace with J. Carreras (Basilica di S.Maria degli Angeli , Rome – 2000)
"Un Papa di Nome Giovanni" live broadcasting Canale 5 (Bergamo – 2000)
Concert for the 10th Anniversary of Fiera di Milano in Moscow (Tschajkosvki Hall – 2001)
In 2003, Simonetta started working with Music Celebrations International as concert manager for choral, band and orchestral groups traveling to Italy and Spain. Her primary task is to provide the most suitable venues according to each ensemble's requirements and repertoire, promoting the concerts in order to assure the best audience, thus making the trip a once in a life time experience.