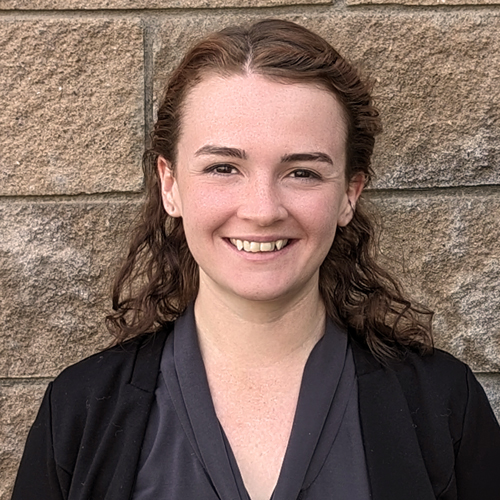 Sabrina Johnson
Performance Specialist
Sabrina Johnson was born and raised in the foothills of the Adirondack Mountains in Northern New York, which is where her musical journey began. Her grandmother, a prominent music teacher and church organist in the community, introduced her to piano at a very young age and nurtured her passion for performance from the start. She began playing trumpet at age 8 and hasn't stopped since!
Sabrina has since studied and worked in many facets of the music industry, including live performance and recording, education, and business. The power of experiencing music in new places and among new people is one thing that she values most in her career.
Over the years, Sabrina has studied and performed with the likes of Joe Burgstaller of Canadian Brass, David Krauss of the Metropolitan Opera Orchestra, and Jim Madeja and John Ellis formerly of the Orchestra of Northern New York and the Ottawa Symphony Orchestra. In 2016 she performed with the Crane Symphony Orchestra at Carnegie Hall under the direction of Chicago Symphony Chorus conductor Duain Wolfe. In 2018 she performed in the Peabody Institute's enormous production of Leonard Bernstein's Mass under world-renowned conductor, Marin Alsop. Sabrina has also performed in numerous clinics and masterclasses, including those with Eric Aubier, David Bilger, Manon Lafrance, JoAnn Lamolino, Canadian Brass, and Boston Brass.
Outside of performing, Sabrina has worked in ensemble and concert management for the Peabody Institute's Ensemble Office. She was also a Band & Orchestra Specialist for Sam Ash Music, and has taught private trumpet students as well.
Sabrina holds a Master of Music in Trumpet Performance from Arizona State University ('20) as well as a Bachelor of Music, also in Trumpet Performance, from the Crane School of Music at SUNY Potsdam ('18). She is based in Phoenix, AZ and enjoys performing with the Salt River Brass. She also loves getting outdoors with her dog and exploring Arizona.