HAWAI'I
It's no doubt that the Hawaiian culture has left an indelible mark in history. From the skillful, innovative ways of Polynesian sea voyaging to the ancient traditions of the Hawaiian ohana (family), we continuously learn from our ancestors.
The Hawaiian language is now being taught throughout Hawai'i schools and the legacy of the Hawaiian monarchy is still revered today. The revitalization of the Hawaiian culture continues to remind that the past clearly defines the present. There are many ways to connect with both contemporary and historical cultural activities throughout each island.
Music Celebrations International will create for your performance ensemble an unforgettable tour that will introduce you to the music and culture of Hawai'i and its Polynesian roots. Amid the beauty of the Islands is incredible history, from King Kamehameha to the memorials of Pearl Harbor. Imagine your performance group performing at the Polynesian Cultural Center or next to the USS Missouri. Perhaps you would wish a choral or instrumental workshop at the University of Hawaii or maybe a visit to a local school or military base for a cultural exchange and concert.
Group in Hawaii The National Festival of the States can make these possible for your performing ensemble! Participating groups are chosen on the basis of recommendation from state and national music educators, governors' and senators' offices and by audition. Selected groups perform in prestigious venues with maximum audience potential.
Whereas our usual Hawaiian performance tours are on the island of Oahu, we can easily create a customized tour that also includes one or more of the other nearby islands.
Everyone should experience Hawai'i – and your band, orchestra, choir or dance troupe can, through the expertise of Music Celebrations International!
Testimonials
Carol Baird, Youngstown Connection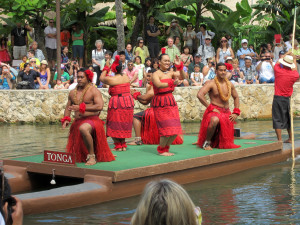 My group was thrilled with everything. Loved the Scavenger Hunt and Catamaran ride (saw dozens of dolphins), surfing, treasure hunt, and cultural center. We had the best Tour Manager ever! Bea went out of her way to make our trip enjoyable and care-free. Always there and organized. My group loved her and considered her a friend. Very pleased with the sightseeing. I felt we saw a lot and got a good feel for the culture of the island.
Lynnita Harris, Blue Valley West High School Orchestras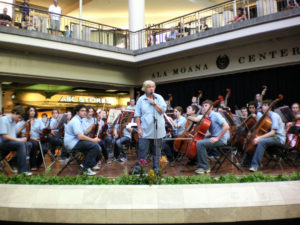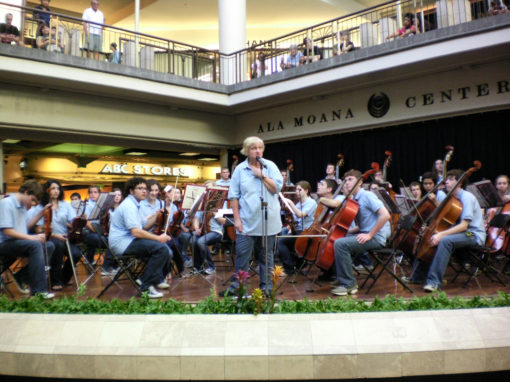 I cannot say thank you enough for the fabulous experience members and I shared while in Hawaii.  The MCI staff are consummate professionals! All very courteously answered hundreds (if not thousands!) of questions. I was always made to feel that I was the only tour group that was working with MCI during the several months of planning. All were quick to respond to all questions and concerns. I will gladly be a reference for MCI.
Harvey Bullock, Sussex Technical High School Band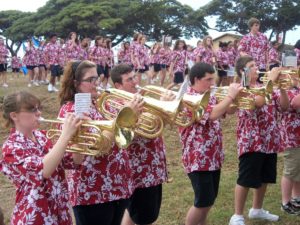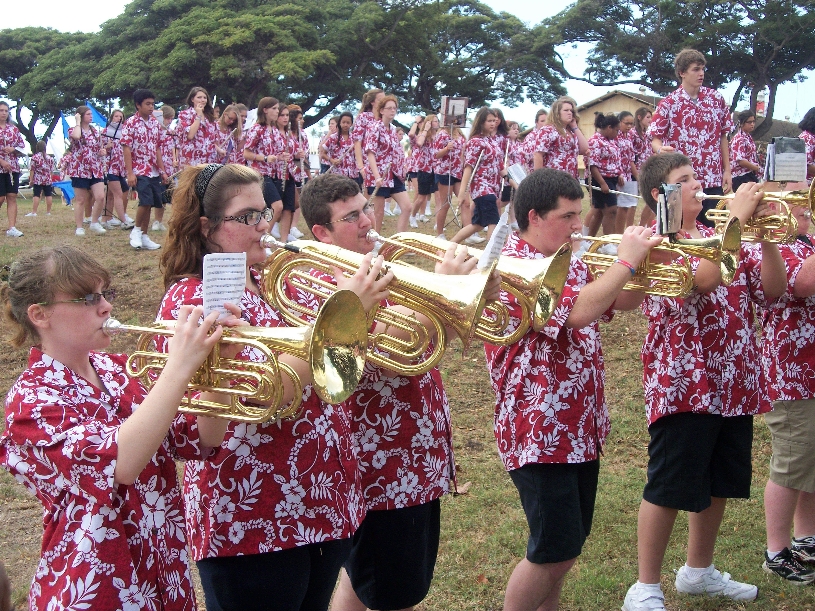 I want to thank you for all of your hard work towards the Hawaii trip for our group. It was an unbelievable experience, and it will be one that we will remember for the rest of our lives.
Todd Moses, Dakota High School Choir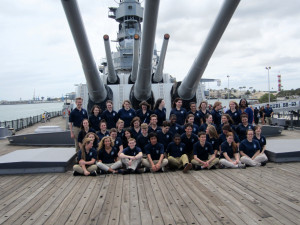 The sightseeing excursions were very fulfilling and gratifying. It was great to see some of the city and also other parts of the island. The Flag raising and performance at the "Mighty Mo" was such a memorable and cool experience. The different families and groups that I came across afterward while touring the ship really liked the concert and I thought it was such a great way to provide some music at such a prominent historical location. Our performance for active military, veterans and their families was a great choice and so rewarding!
Cheryl Hahn, Tri-West High School Choir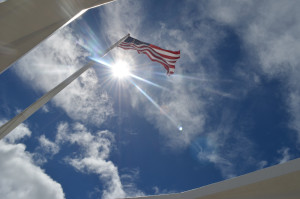 INCREDIBLE! Words cannot express our sincere gratitude for our Hawaiian Tour Escort. He was constantly going the extra mile for us. No request was too big or too small. He did everything possible to ensure we had an amazing week. Our USSMO performance and day at Pearl Harbor were highlights. Our group truly appreciated this. We had a veteran grandfather and his grandson with our group who were able to raise the flag during the Anthem.
Get started with a no obligation quote