CHICAGO
Chicago's strong multicultural heritage is reflected in its neighborhoods, which now attract thousands of visitors each year.
Chicago proudly offers some of the world's best museums, the highest buildings, the most renowned orchestras and choirs, the world-class Brookfield Zoo, a beautiful lakefront skyline, and of course, Chicago dogs and pizza!
Imagine your group performing in Rockefeller Chapel or the Old St. Patrick's Church, learning in a workshop at the University of Chicago or at Northwestern University, performing at Navy Pier, participating in a Mass at historic Holy Name Cathedral, or sharing a concert at a local school.
The National Festival of the States can make these possible for your performing ensemble! Participating groups are chosen on the basis of recommendation from state and national music educators, governors' and senators' offices and by audition. Selected groups perform in prestigious venues with maximum audience potential. Everyone should experience Chicago – and the very best performing groups can, through the expertise of Music Celebrations International!
Testimonials
Len Montgomery, Brethren Christian High School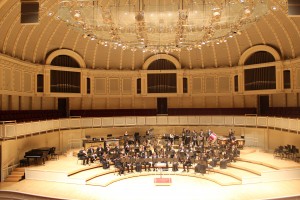 Thank you for a great tour and especially for organizing the festival.  Hearing the symphony on Thursday night and then performing in that same hall was a thrill. My students had a fantastic time and I'm sure will always remember the Chicago tour and the adventures of each day. They wish they were still there (instead of back here catching up on homework). Thank you for all of your efforts, especially some of the measures you took to customize our trip and to help make it more affordable for our families.
Glen Hemberger, Southeastern Louisiana University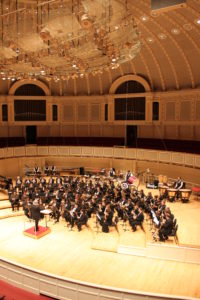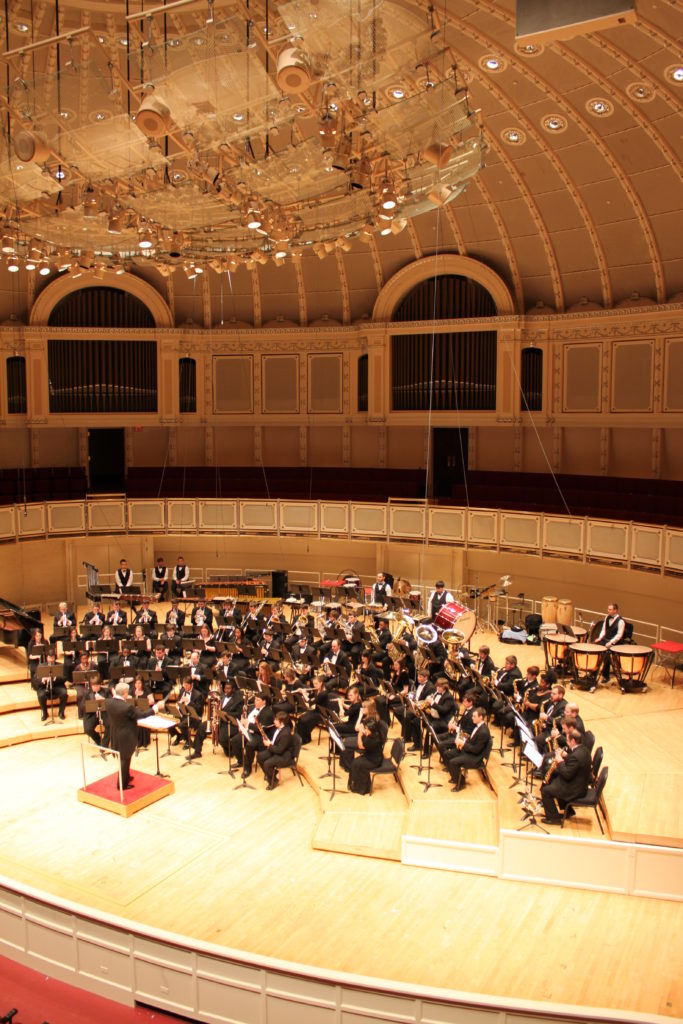 A concert performance in Chicago's Orchestra Hall must be seen as a special, life-changing experience for most instrumental ensembles. We were treated extremely well, the staff was professional, and the experience all that I had hoped it would be. Travel professionals who understand music professionals. The attention to detail demonstrated by Music Celebrations International exceeded my high expectations and provided our group with a spectacular tour experience. I can only give Music Celebrations International my highest praise, sincere thanks, and deepest appreciation for helping coordinate a tour that I, and my student-musicians, will always value. It was nice to know that we were in qualified, competent hands and that the trip itself matched the level our ensemble always hopes to aspire to.
Steve Barnett, Marshall University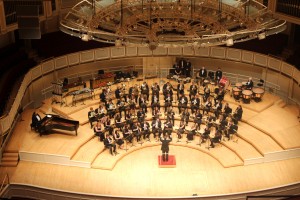 The trip was a highlight of my 35-year teaching career.The students commented that this trip would be something they would always remember and cherish. I have never seen so many smiling faces as I did throughout the trip. I was really happy that we were able to attend the performance of the Chicago Symphony on Saturday right after our festival performance. This was "icing on the cake" for us. A terrific experience for all involved. The students and I were also thrilled with Col. [Arnald] Gabriel, the clinic, and with Buntrock Hall. The MCI team I worked with was very accommodating and professional in every way. Our stay [at the Palmer House Hilton] could not have been better! Everything about the trip could not have been better!
Get Started with a No Obligation Quote