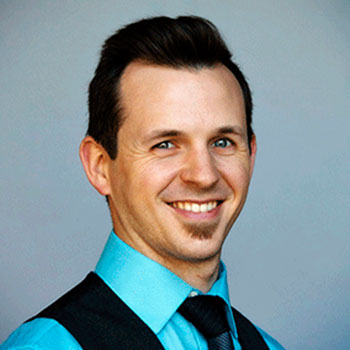 Shawn Ryser
Tour Consultant
Shawn Ryser started his Tour Consultant career with Music Celebrations International (MCI) in 2014. Since 2014, Shawn has personally assisted in planning and creating over 100 tours for bands, choirs, and orchestras throughout the United States, Europe, South Pacific, and Asia. Shawn has spent considerable time in several European countries, and as a performer, he participated in 4 MCI-produced tours to Argentina, Greece, Washington DC & Chicago. In addition to planning tours, Shawn has a few years' experience as an operations and sales manager of multiple hotels.
Shawn has had the pleasure of performing with the University of Wisconsin – Eau Claire Singing Statesmen (Former President) & Concert Choir, the Eau Claire Master Singers, the Orpheus Male Chorus of Phoenix (tenor 2 section leader), and is currently singing with the Northern Lights Chorale in Shoreview, MN. Performing under the direction of Dr. Gary R. Schwartzhoff, Dr. Brook Larson, and Bruce Phelps has provided him with years of exceptional music making, life-long friends, and an abundance of unforgettable experiences. Professionally, Shawn has collaborated with Dr. James Mulholland; Butler University, Charles Bruffy; Phoenix Chorale, Morten Lauridsen; Contemporary Composer, and Dan Forrest; Contemporary Composer.
Personal & professional highlights include; Producing the annual National Memorial Day Parade in Washington DC, Viennese Masters Orchestra Invitational in Carnegie Hall, Percy Grainger Wind Band Festival in Chicago's Orchestra Hall, Performing in the John F. Kennedy Center for the Performing Arts for the 50th Anniversary of the JFK Assassination, visiting the Baltics (Latvia, Lithuania, and Estonia) on a familiarization tour, and taking a six-week European backpacking trip with his father.
A native of Wisconsin, Shawn attended Eau Claire Memorial High School, and the University of Wisconsin – Eau Claire. Shawn currently resides in St. Paul, Minnesota with his "rock star" wife, Becca, their cat Luna, and their daughter Addison. When Shawn's not singing or planning tours he spends his time rock climbing, playing board games, and rooting on the Green Bay Packers!