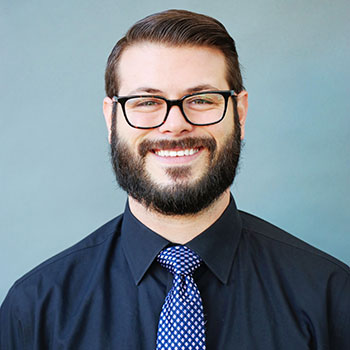 Ethan Baxley
Performance Specialist
Born and raised in Gilbert Arizona, Ethan attended Highland High School, Mesa Community College, and Arizona State University. At ASU he studied Jazz drumset under Dom Moio. For 10 years Ethan has played professionally with many different performing ensembles including collegiate and professional orchestras, wind ensembles, big bands, jazz ensembles, percussion ensembles, brass bands, pit orchestras, corporate bands, and The Academy Drum and Bugle Corps. Over 21 years he has studied with Michael Kocour, James G. Hudson, Bill Bitter, Barb Catlin, Glen Crosby, Ralph Hardimon, and Wardell King, among many others.
Outside of music, Ethan spent 6 years coordinating events and traveling with Winsight Media, where he worked in sponsor relations and as an on-sight event liaison. The experience with Winsight gave Ethan a passion for event planning and coordination. That passion for executing a well-designed event, combined with extensive experience in band, orchestra, choir, and the entertainment industry would eventually lead him to find his place as a Performance Specialist at MCI.
As a freelance professional drummer in Phoenix, Ethan plays regularly with JJW Entertainment, The Fairchild Blues Tribute, Bad Cactus Brass Band, Funkhaus Brass Band, TAD Entertainment, and BOOM! Percussion Entertainment. Ethan remains an active percussion educator, teaching privately, as well as regionally recognized band programs, and Breakthough Indoor Percussion (PIO) where he has served as Battery Coordinator and bass drum staff. Ethan proudly endorses Vic Firth Sticks & Mallets, where he serves on the Vic Firth Education Team.