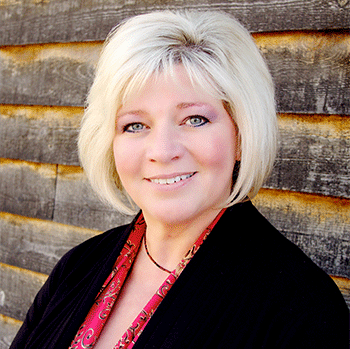 Cindy Petty
Managing Director - Concert Production
Cindy Petty joins the MCI Performance Department with a firm and dedicated love for music travel. Her extensive experience traveling as a music educator; Music Director and Conductor of professional orchestras; community orchestras; fine youth orchestras and as a professional violinist add an exciting dimension to MCI as she is an experienced visionary in meeting the artistic needs of any traveling ensemble.
Originally from Utah, Cindy is a graduate of the University of Utah; taught music in the public and private education systems for over 20 years and conducted the Granite Youth Symphony, Jordan Symphony Orchestra, and the Lincoln Youth Symphony.
In 2001 Ms. Petty moved to Oregon where she served as the Principal Conductor of the Portland Youth Philharmonic Conservatory Orchestra; the Music Director and Conductor of The Oregon Pro Arte Chamber Orchestra; the Oregon Pro Arte Youth Chamber Orchestra; the Pro Arte Conservatory Strings; The Jewish Community Orchestra; The Portland Mormon Symphony and the Portland Adventist String Orchestra; As guest conductor of the Rose City Chamber Orchestra and the Newport Symphony; and performed as acting Concertmaster of the Columbia Symphony Orchestra. In addition she maintained a private studio specializing in violin and viola instruction and coaching small chamber ensembles. In 2007, Ms. Petty was knighted by the Royal Rosarians, under the banner of the rose "Artistry" for her extensive contributions to the community through music.
As a violinist, Cindy currently performs with the Newport Symphony Orchestra. As a Conductor, she continues to serve as Principal Guest Conductor of the Sapporo Philharmonic Orchestra. In 2004, 2006 2008 and 2009, she was honored to both conduct and perform as the Guest Concert Master and soloist with the Sapporo Philharmonic Orchestra in Sapporo, Japan.
Ms. Petty has also made guest conducting appearances with numerous orchestras in Chicago, New York, Washington D.C.; North Carolina, Pennsylvania, Colorado, Washington, Oregon, Michigan, California, Montana, Nevada, and Utah, and is sought after as a clinician and adjudicator for National Music Festivals, All-State Orchestras and Youth Honors Orchestras throughout the United States.
Ms. Petty firmly believes that music is essential to and complements every other area of our lives. It is cognitive, physical, expressive, goal oriented, aesthetic, exciting and rewarding. Music must be accessible to everyone to truly touch lives. Music is an aural sport, a lifelong skill which ensures the human element of life! It is work and recreation at the same time. It requires a high level of commitment and dedication to excellence! As stated by Ms. Petty, "Music is not just my profession.....it is my passion!"