Music Celebrations International Turns 25!
We are thrilled to celebrate Music Celebrations International's 25th Anniversary in 2018! Throughout the years, we have organized thousands of custom tours, events, and parades. We went back through our history and wanted to share why Music Celebrations is the most experienced tour operator in the country!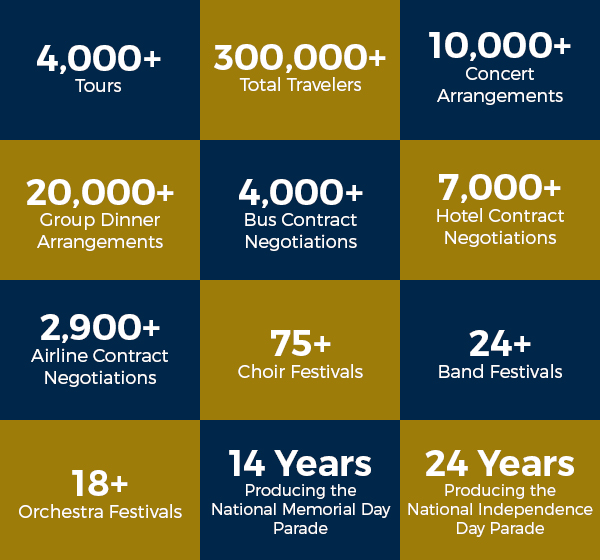 We truly believe music can change the world and look forward to many more years producing performance tours and events that inspire and change lives!