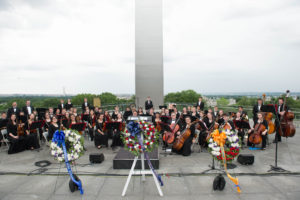 Join us in Washington, D.C. over Memorial Day Weekend 2015 to perform a Musical Celebration of Peace in commemoration of the 70th Anniversary of the End of World War II and the 150th Anniversary of the End of the Civil War. Concert band, choir, and orchestra performances will take place at the memorials along the National Mall, including the National World War II Memorial, as well as the United States Air Force Memorial.
There is no greater place and time to honor America's veterans.
Highlights will include:
performing for large crowds in America's Capital.
feeling the excitement of attending the live PBS broadcast of the National Symphony Orchestra concert at the U.S. Capitol.
viewing the country's biggest and most spectacular Memorial Day Parade along the National Mall.
participating in a military wreath-laying ceremony during the changing of the guard at the Tomb of the Unknown Soldier at Arlington National Cemetery.
honoring America's war heroes who paid the ultimate sacrifice for our freedom.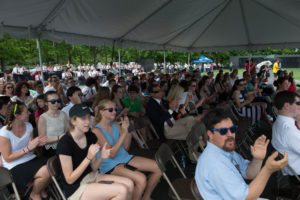 The 2015 National Memorial Day Concert Series is an exclusive event hosted by Music Celebrations International, with support from the American Veterans Center.
Click here to learn more.